The best way to surf Portugal
Located not far from Lisbon and within walking distance of both Ericeira center and the beach, Ericeira Surf House is the perfect accommodation for surfers who want to combine a relaxed holiday with the best possible surf. Since 2015 Ericeira Surf House offers everything you need for surfers who have outgrown surf camps and want more quality. It is a bed&breakfast with spacious bedrooms, multiple bathrooms (shared and ensuite), a fully equipped kitchen and a big living room. Outdoors you'll find a beautiful garden with swimming pool overlooking the peaceful countryside.
As a typical Portuguese fishing village with nice weather, excellent waves, lots of activities and good restaurants, Ericeira is an ideal year-round surf destination. In 2011 Ericeira was chosen to be a World Surfing Reserve, the only one in Europe. The reserve is a protected area along the coastline with a high density of outstanding surf breaks including the world famous Ribeira d'Ilhas and Coxos. The diversity of waves in the area with various degrees of difficulty enables good surfing conditions for all levels of surfers.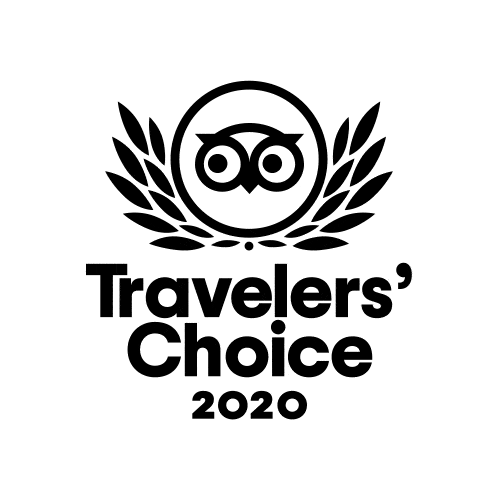 Ericeira Surf House belongs to the Top 10% hotels worldwide according to Tripadvisor
Ericeira Surf House is for surfers who have outgrown surfcamps. Children under 18 are only welcome with their parents so a peaceful holiday is guaranteed.
Ericeira Surf House stands for quality and comfort. We do our utmost best to give you a holiday of a lifetime. Great service, comfortable rooms, lots of space and a peaceful location close to the town are our key ingredients.
For surfing families with kids of all ages, we have everything you need in the house. We also offer surf lessons for kids and special discounts for small children. 
We offer different room types and multiple packages. Our bed&breakfast package starts at €175/week and you can extend this package with our extra services. You can also choose for the 'all-inclusive' King of the Castle package.
The best surf spots at your doorstep
Ericeira is the surf capital of Portugal and offers an impressive variety of waves, crammed into just a few kilometres of coast. In 2011, Ericeira was chosen as only place in Europe to be a World Surfing Reserve. Surf breaks such as Coxos and Ribeira d'Ilhas are some of the best waves in Europe. But Ericeira is not only good for experienced surfers! There are also many beaches that are suitable for less experience surfers and beginners. The beach break Foz do Lizandro located a 15-minute walk from Ericeira Surf House is one of the most popular places to learn to surf. No matter what conditions, you can always find some good waves to surf in the area!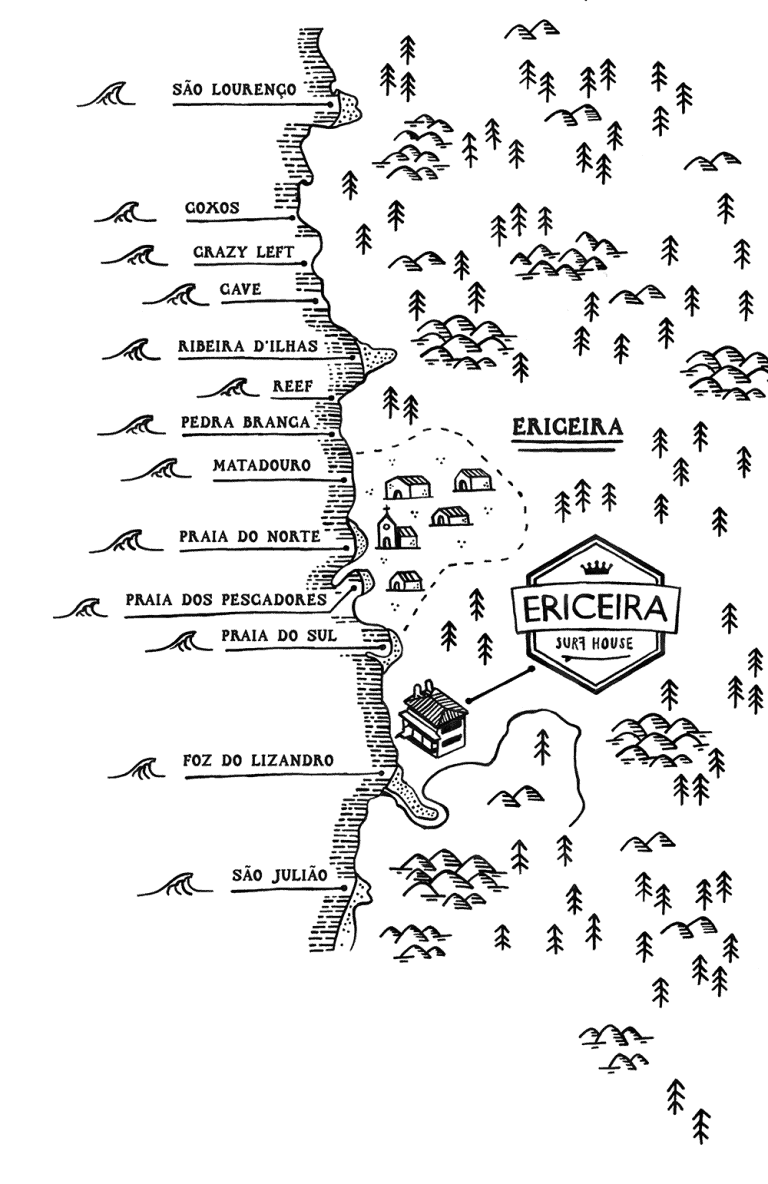 We offer surf lessons for all levels. Our very experienced teachers will make sure you have the best time while improving your surf skills!
When on a holiday you want to be treated well. That's why we always do our best to make sure you feel like a king (or queen) in our castle. With different room options, you can choose to stay in a shared room, a double/twin room (with private or shared bathroom) or even a deluxe/family room.
After an exiting morning surf, you can have a refreshing dip in the pool, enjoy an ice cold beer in the sun or have a siesta in a hammock in the shade of the fruit trees. Sounds like a perfect holiday, doesn't it?
"As Fins we like to keep it simple: everything was perfect, all we hoped for and much more! 5 stars! Looking forward to see you again."
"Wow! This place is just amazing. Thanks for the incredible time at your paradise. The view, the food, the hospitality and the laughs were the best."
"I felt like I had been on holidays for weeks from the moment I arrived. Great place, great people, great concept. Will definitely come back!"
Share the latest experiences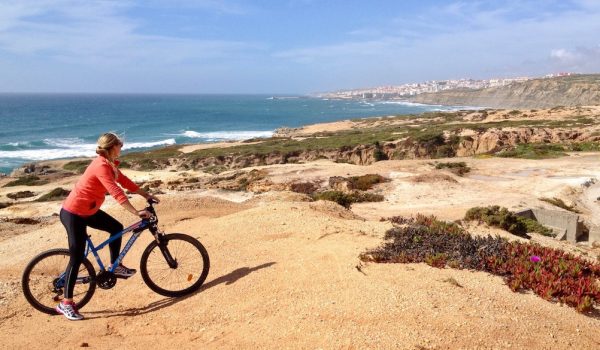 WHAT TO DO IN AND AROUND ERICEIRA BESIDES SURFING
Ericeira is well known for its beautiful beaches and great surf conditions. That's normally also the number one reason for people to visit Ericeira. But Ericeira and surroundings have so much more to offer than just surfing. Here you can find a list with some of the best activities to do in and around Ericeira besides surfing…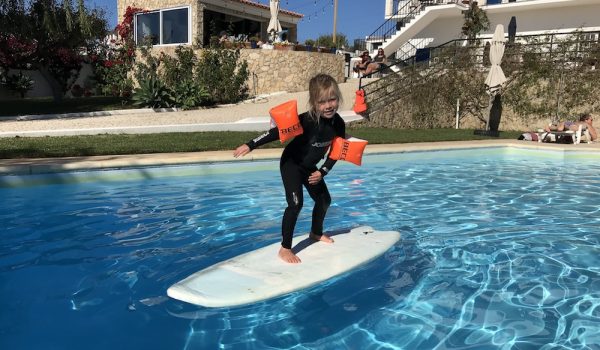 A FAMILY SURF HOLIDAY IN PORTUGAL
In recent years, Portugal has been very popular as a tourist destination. Portugal is affordable and easy to reach, the people are very friendly, the climate is one of the best in Europe and last but not least: its location facing the Atlantic Ocean makes it a perfect sun, sea & beach destination. And on the West coast of Portugal, this means that the holiday is often combined with a water activity, such as surfing…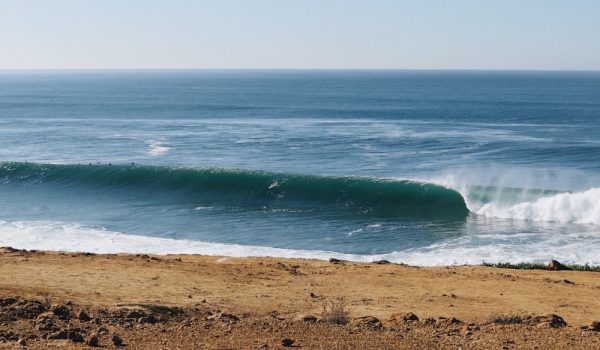 7 TIPS FOR PLANNING THE PERFECT SURF TRIP TO ERICEIRA
Is Ericeira on your bucket-list for your next surf trip or are you planning a holiday to Ericeira right now? Then it might be handy to know some in's and out's that can help you make the right choices. Small details can make a big difference if it comes to the perfect surf trip. Below you can find some tips on how to make the most out of your trip to Ericeira…